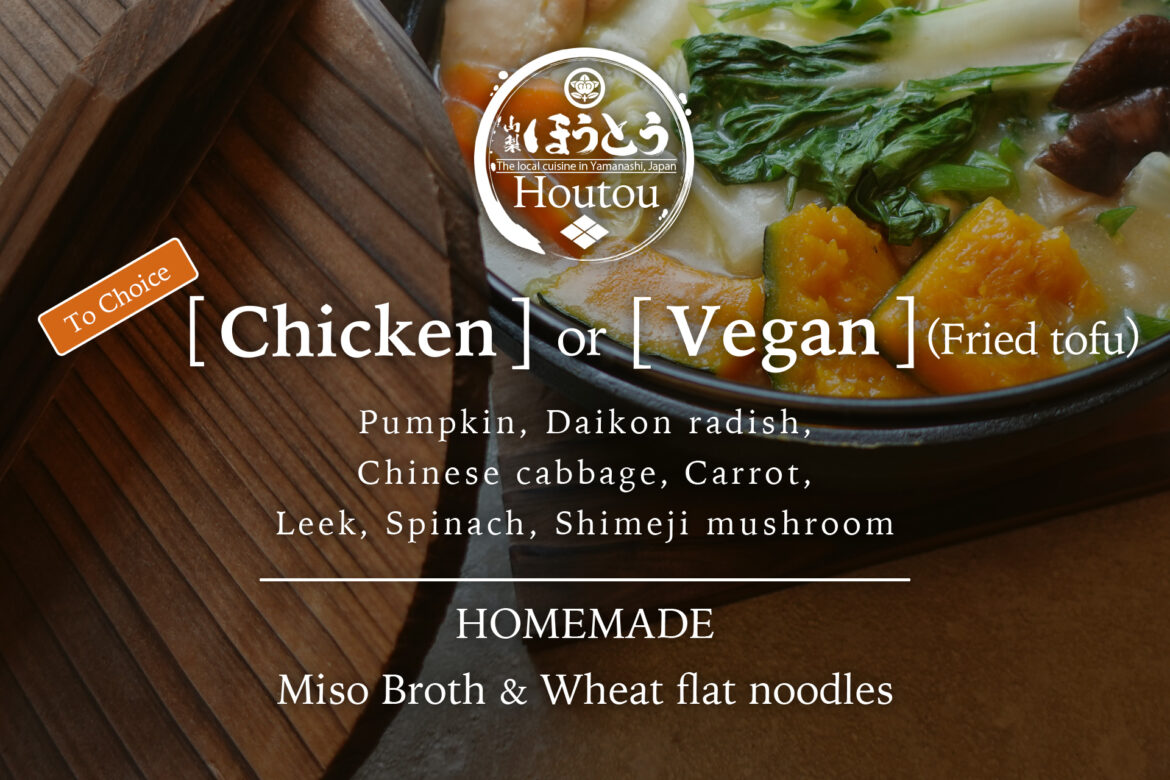 We will offer a new dining experience at SHOKUDO! From now you can enjoy a traditional noodle dish from Yamanashi, the prefecture in Japan where our co-owner Keiji is from.
It is called Houtou and we created this dish specifically for our valued customers to give them the opportunity to try a typical Japanese taste!
Houtou is offered as a set menu for 2 people and includes 2 side dishes of your choice from our regular menu. The total price for this satisfying meal for 2 is 50 euro.
↓ For more information
Go to the special Houtou page!